Click here to: Donate through Golden Giving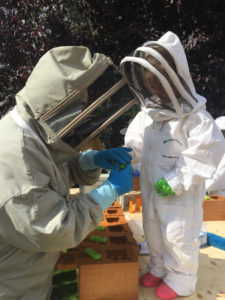 Support Weybridge Beekeepers
​
WBK provides education on honey bees and other pollinators to schools and interested groups.
We teach the craft of beekeeping and provide a free swarm collection service to the community.
We have ambitious plans to enhance our ability to educate by developing a Bee Education Centre with a permanent teaching apiary.
Please consider helping us by making a donation and tick the gift aid box if you are a UK tax payer. Your support is greatly appreciated. Weybridge Beekeepers is a division of Surrey Beekeepers Association, reg. charity 1026386.
Click here to: